Sport silicone retractable water bottles
Our Sport silicone retractable water bottles is suitable for various kinds of sport, like running, camping, hiking, cycling fitness and etc, it can be fold into
just half size very easy, so you can also put it on your car cup holder, and have the advantages given below:
1. Collapsible into a wallet size, will save a lot of space for your bag, and easy carry on.
2. Very durable, tested by tyre rolling test.
3. Wide range of volume, from 320ml to 1000ml.
4. Fashion and humanization design.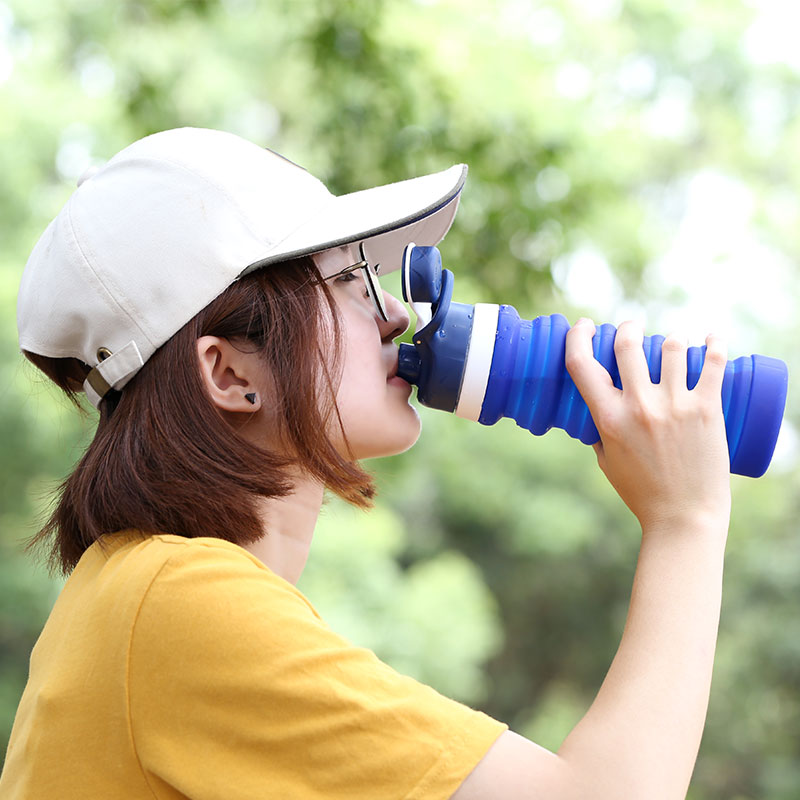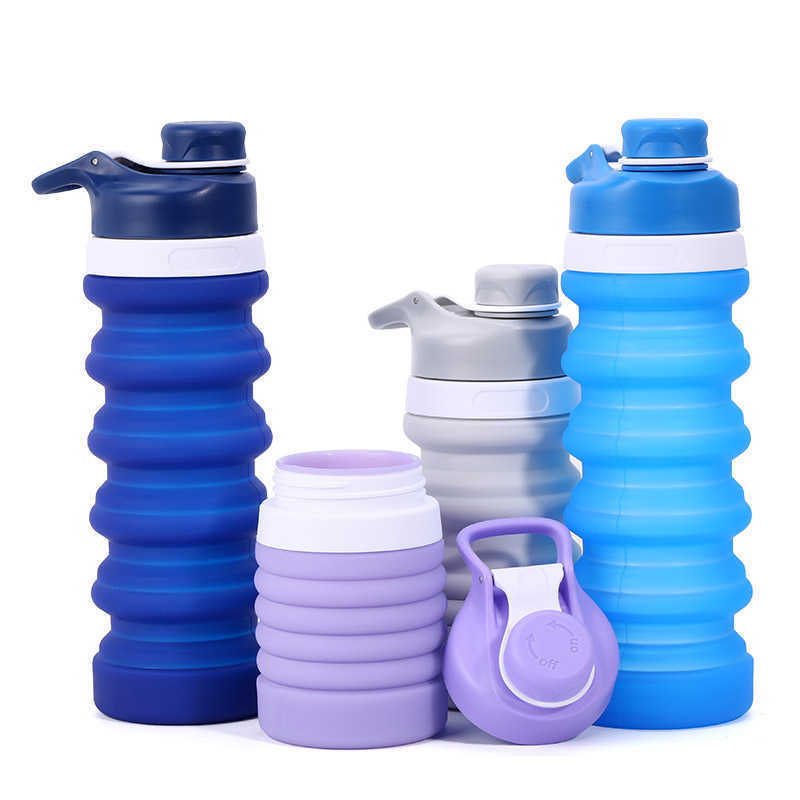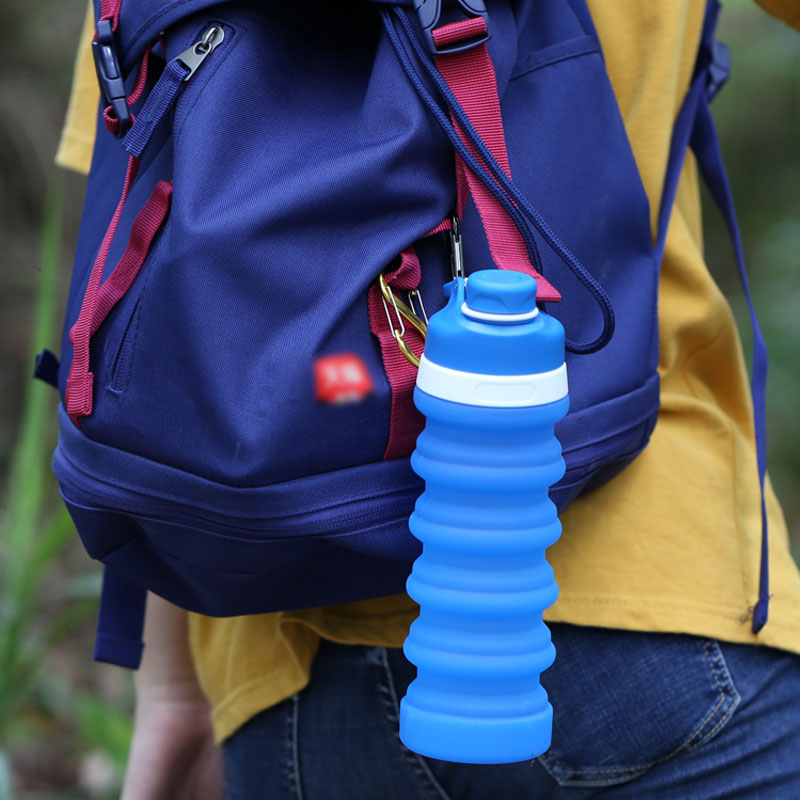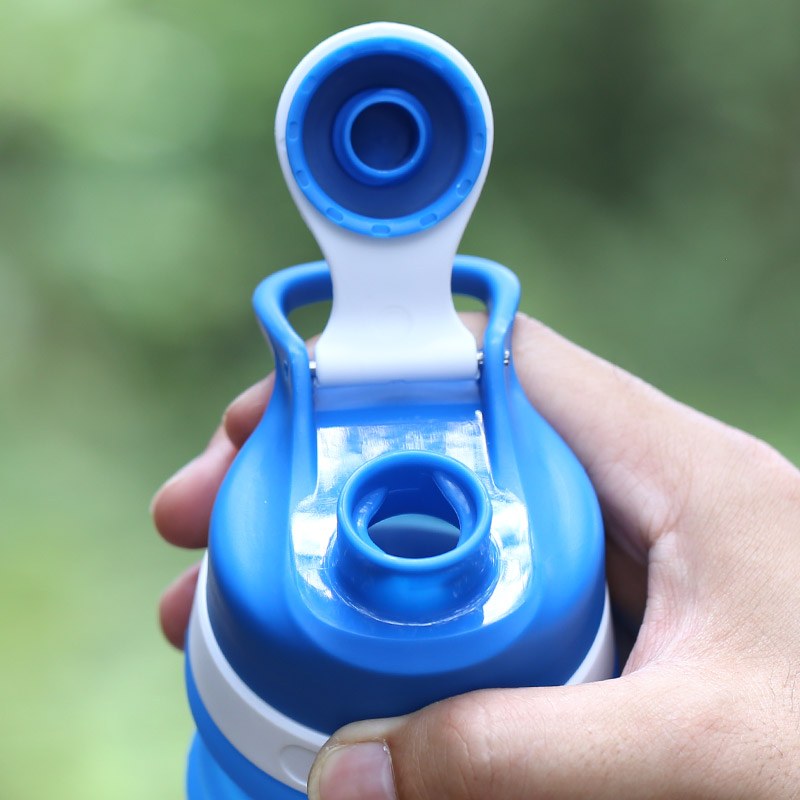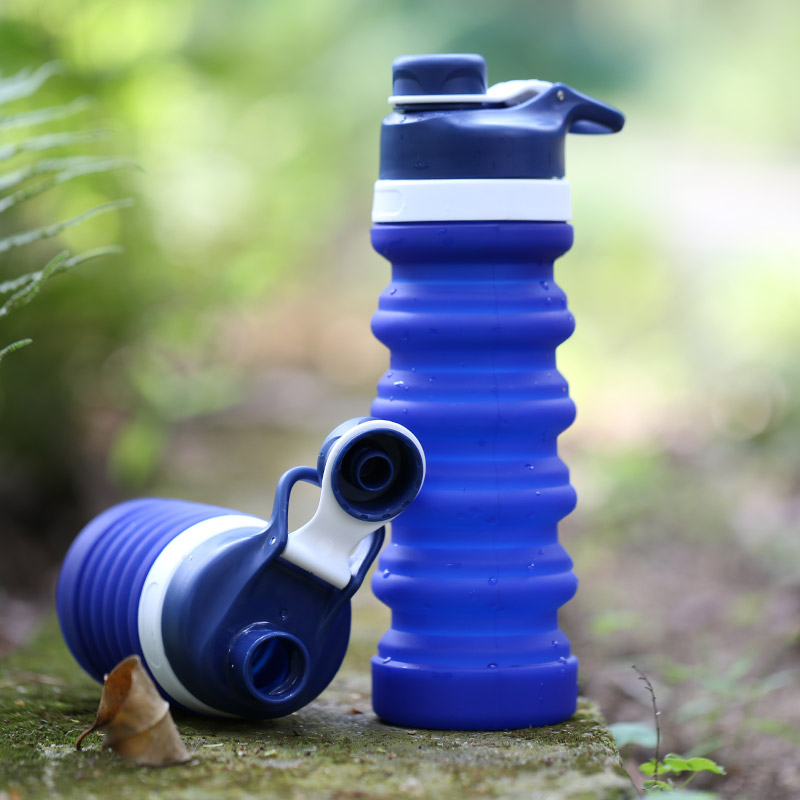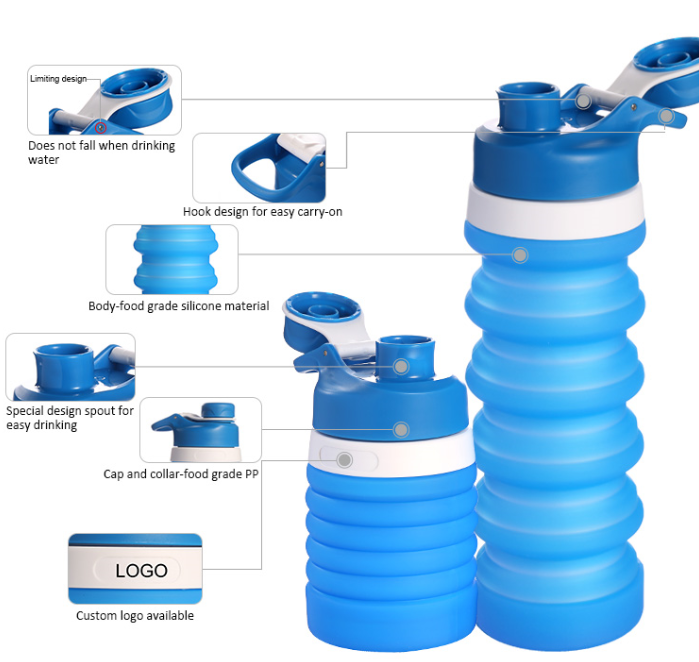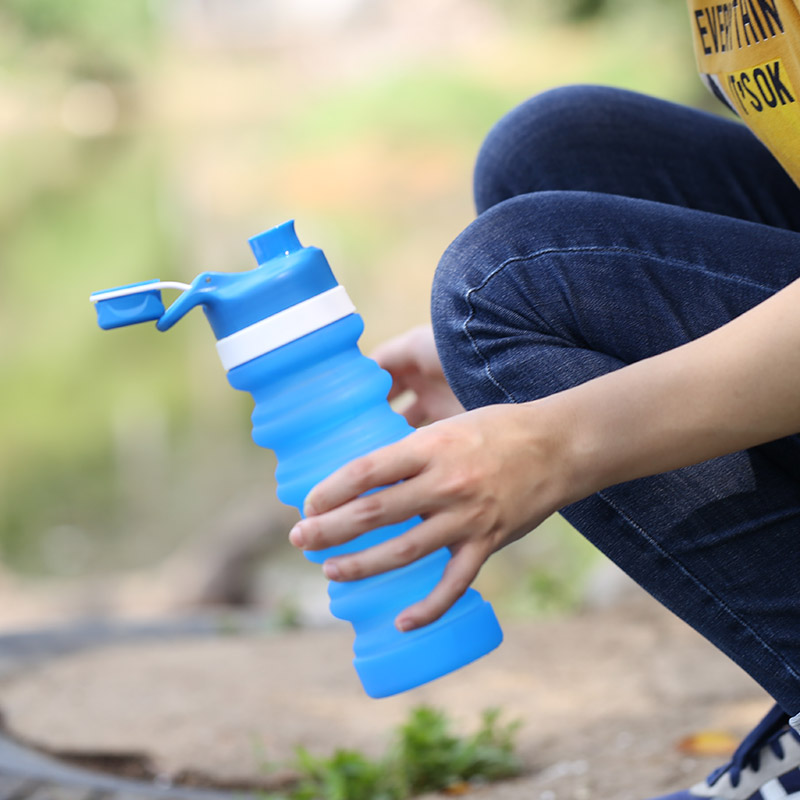 Why choose the silicone Water Bottle
You are here: >>Outdoor collapsible water bottles>>Sport silicone retractable water bottles
1. Made of 100% food grade silicone passed FDA,LFGB test, durable and flexible enough to folding.
2. Endure -55 to 220 Celsius, Great for hot and cold beverages, you can freeze or microwave it. It retains its shape and never releases harmful chemicals
3. You can freeze it and use it as an ice pack when you get hurt or have a fever: or put hot water in, it can be used as hot pack too.
4. It can be used as a mini pillow when you have a long flight.
5. Perfect for work, school, gym, running, hiking, biking, boating...
Sport silicone retractable water bottles is the main products in our company. Our Sport silicone retractable water bottlesis mainly for ourdoor activicity . The material of our Sport silicone retractable water bottles is 100% BPA free medical grade silicone and PP material. The Sport silicone retractable water bottles of ours is totally non-toxic, and approved by FDA/ SGS/LFGB/CE. It is a kind of soft, nontoxic. So I`m sure our bpa free water bottle is your best choice for you .We have engaged in silicone product for over 10 years, and international business for over 4 years. We have 8 years of experience in producing Silicone water bottles, Silicone travel bottles,Silicone teething beads, Baby teething necklace, Sensory silicone chew toys, Baby pacifier clips, Baby teething mitten, etc. Finally, We are factory, So we can supply you the goods at a competitive price with superior quality and professional services.
Silicone Water Bottle Information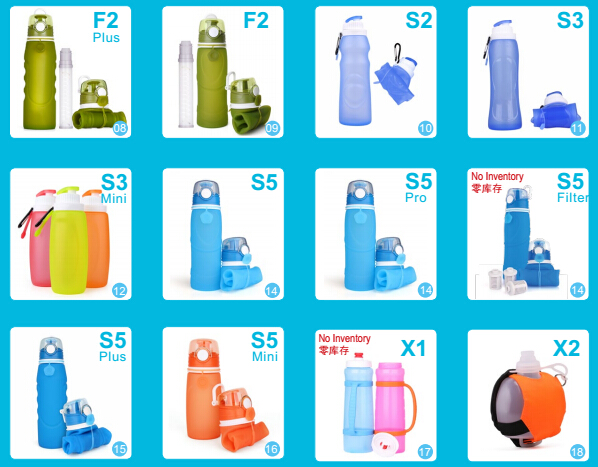 mini water bottle--320ml
3 Kinds of Silicone Water Bottles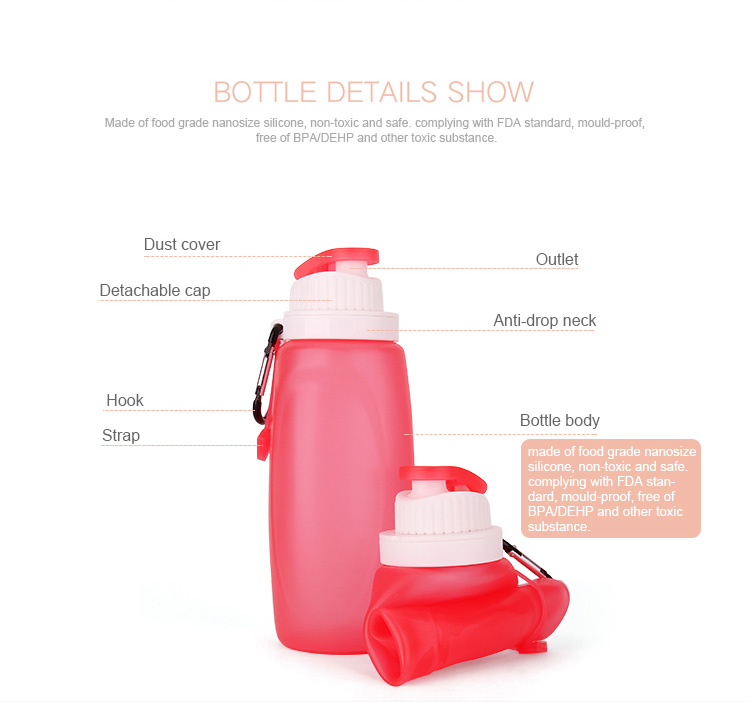 S2 Water Bottle--550ml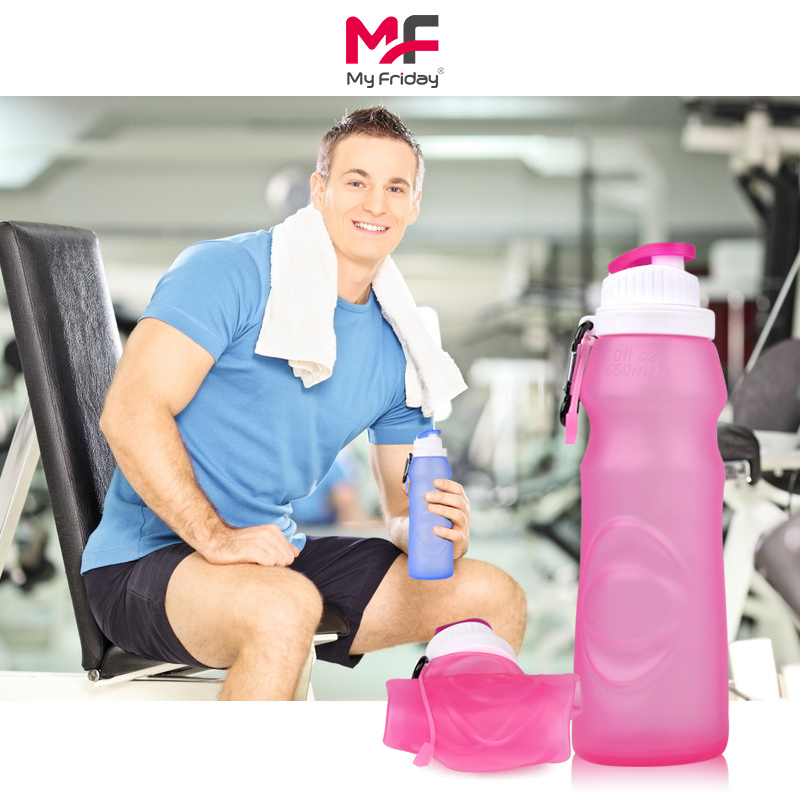 S3 Water Bottle--500ml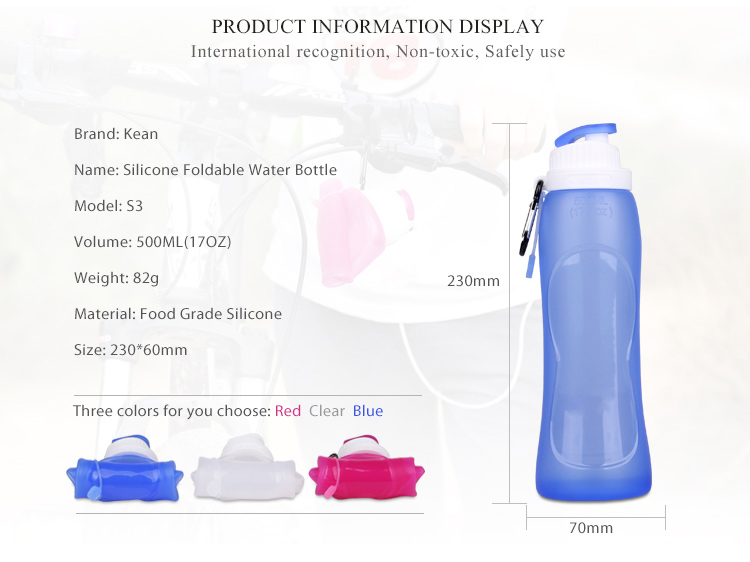 S5 Water Bottle--750ml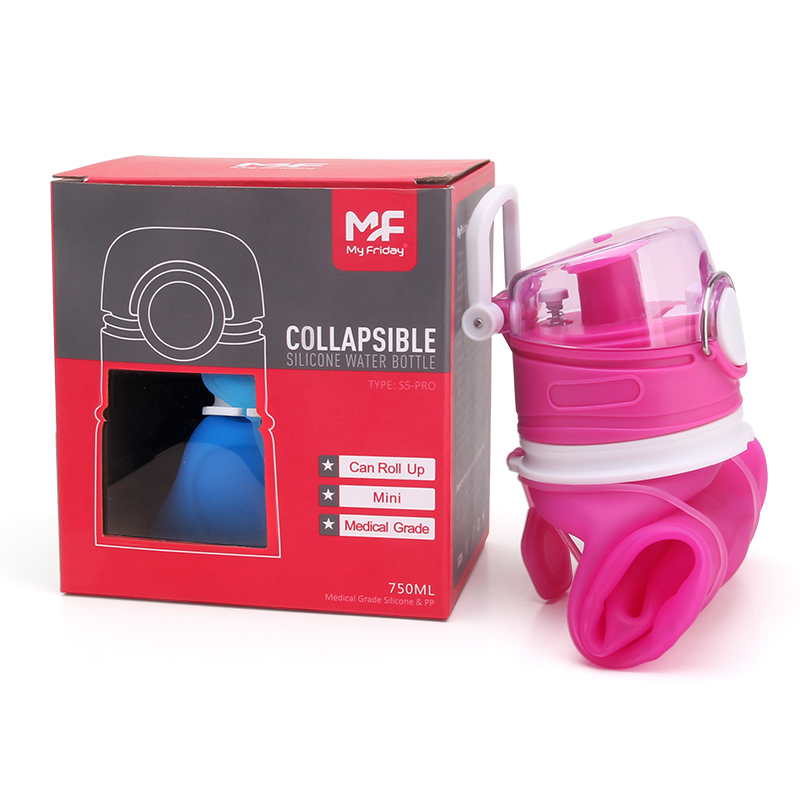 some bottles Showcase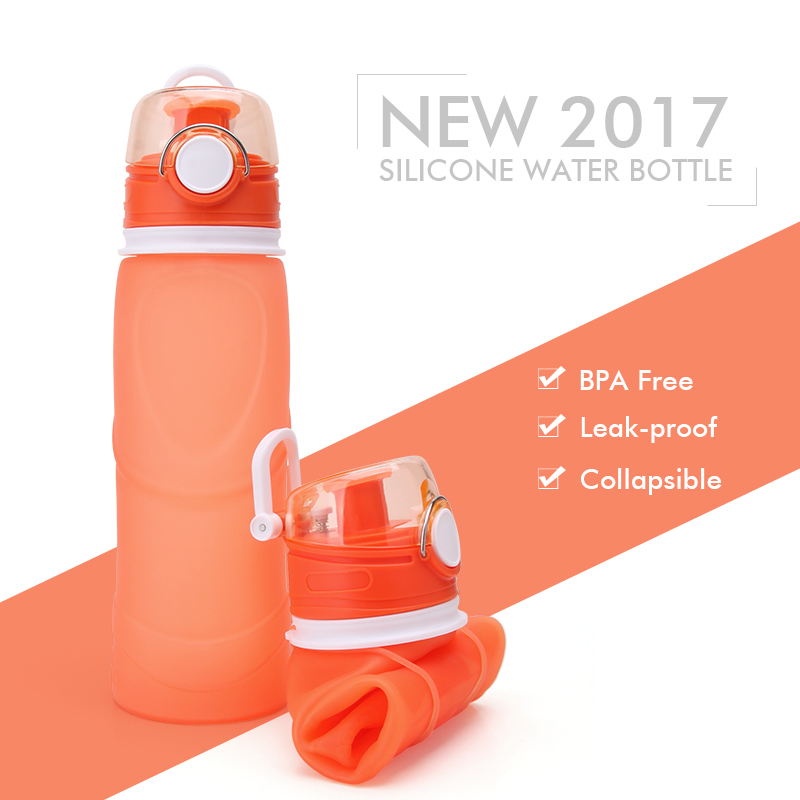 About the weight(87.75g) Bpa Free Water Bottle
You May Like

silicone travel bottle