400 ℃ high temperature resistant glass soup pot, multi-functional soup pot, can be used for microwave heating, baking in the oven, and freezing and fresh-keeping in the refrigerator. It can not only be used as soup pot, fresh-keeping box, storage box, fruit and vegetable salad bowl, fruit plate, but also as Baking Tray. It is the first choice for cooking kitchenware without lampblack.
High temperature resistant multi-function soup pot, which can be baked by microwave, oven and frozen in refrigerator;
High temperature resistant tempered glass material, easy to cook, can withstand 400 ℃ high temperature;
Good sealing performance, fresh food for 2-3 days longer than ordinary fresh-keeping box.
Introduction Of Glass Cooking Pot GCP18: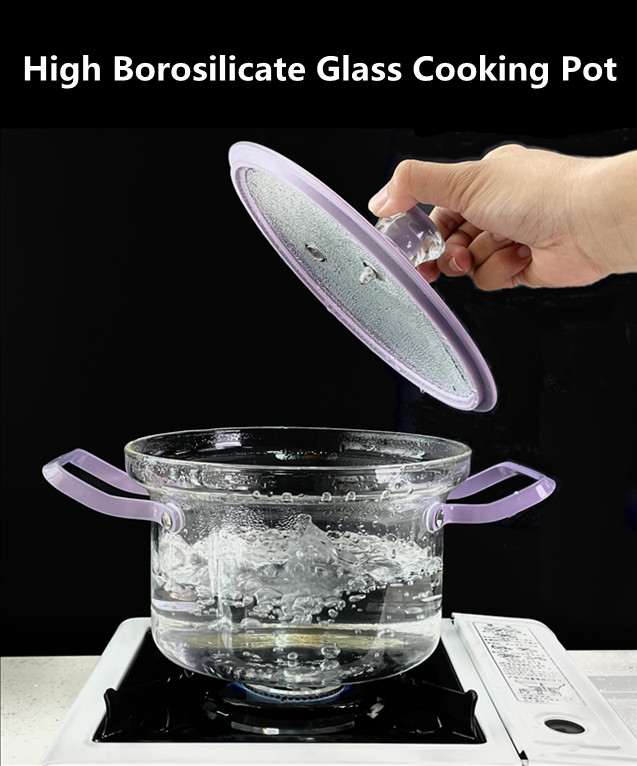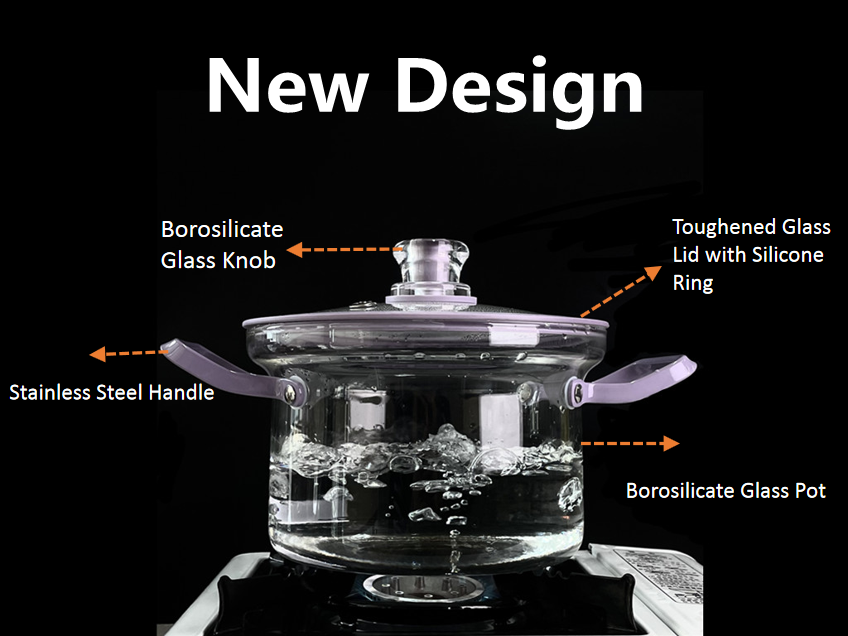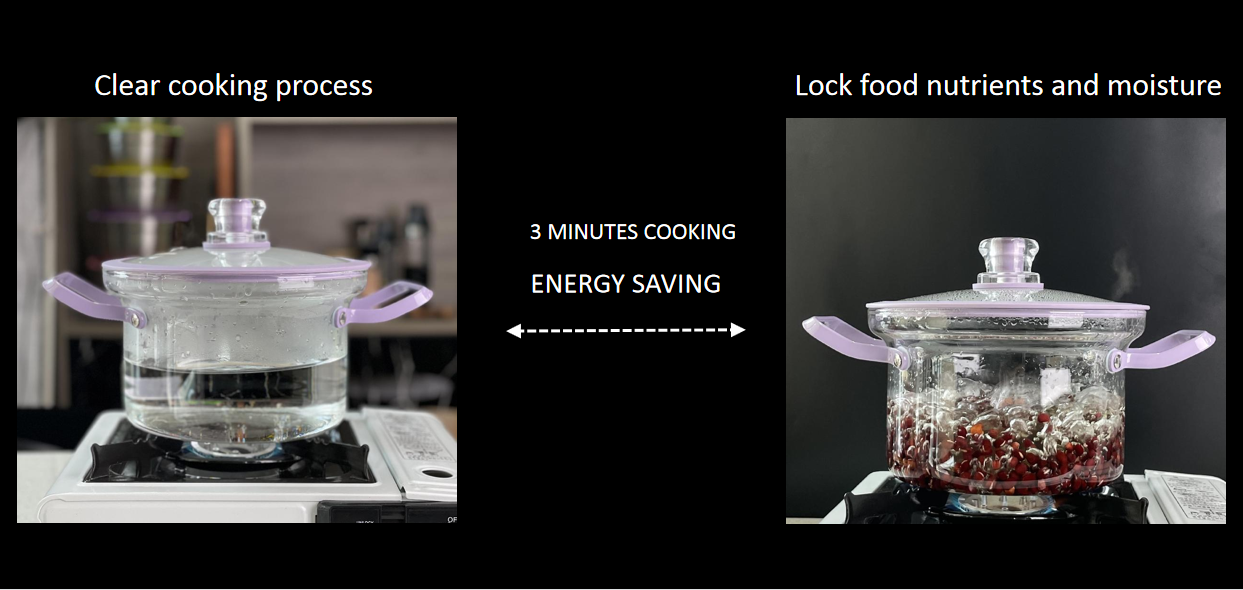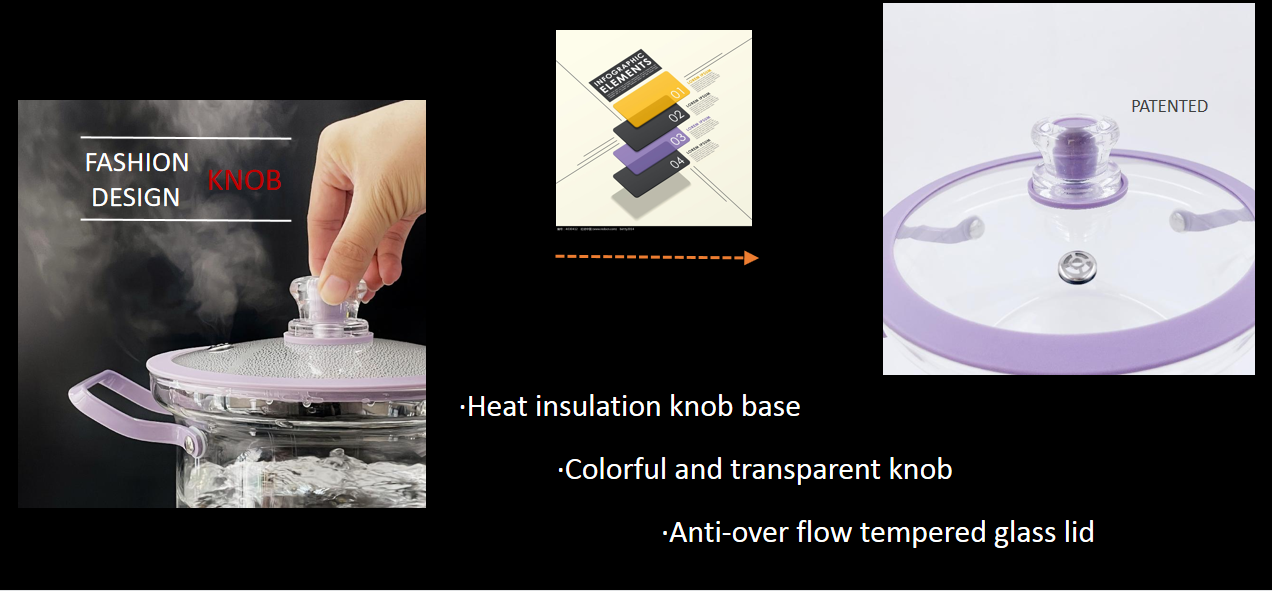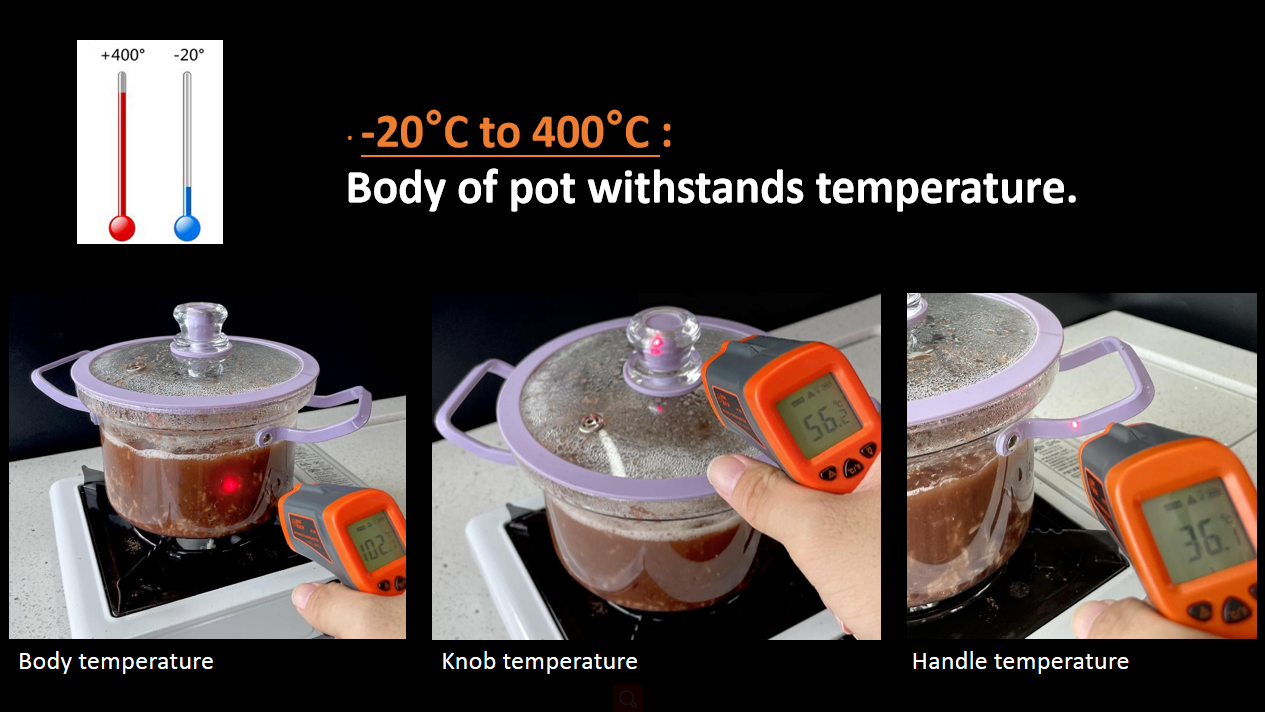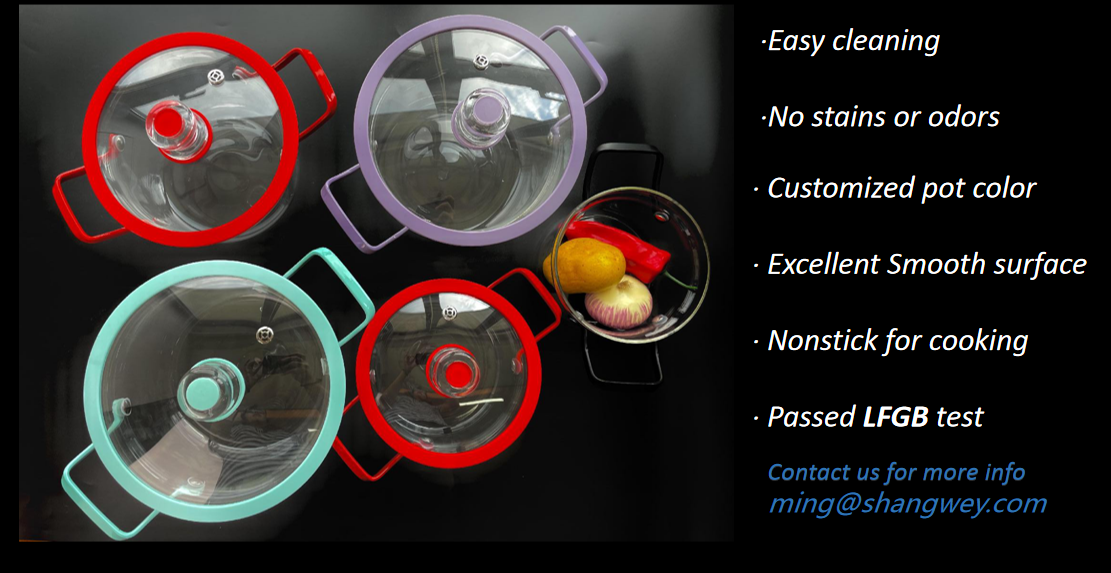 Glass Stock Pots Features:
·Heat-resistant & Durable
Unique glass material, can withstand extremely high temperature, and withstand the rapid change of temperature without deformation and damage.
Body of pot withstands temperature -20°C to 400°C.
High borosilicate glass cover bead to prevent scalding hands.
With small hole above the pot,avoid water spillage and keep you stove clean.
With double handles,safe for you to transfer the pot.
Purple high temperature paint, not easy to fade and high temperature resistance.
No need to lift the lid, the cooking process is clear, more able to grasp the cooking time.
It locks in taste, heat, and water.
·Non Toxic - Healthy is No.1
This cookware is made of borosilicate material which unlike other types of metals do not chemically change with food and have been proven to be healthy, safe and environmentally friendly.
It can be used safely for many types of food, soup, milk, and instant noodle.
Transparent glass pots offer unmatched heat absorption and insulation, and make cooking easier.
After boiling, simply simmer over low to medium heat for optimal cooking results and energy saving.
Easy use and easy cleaning, and glass pot and pan set does not stain or retain odors as will metal and plastic cookware.
If you are interested in our glass pot, please feel free to contact me and I will reply to you as soon as possible.In addition to fry pan, our stainless steel cookware series products also include wok pan, stock pot, nonstick pan and other kitchen utensils to meet the cooking needs of families and restaurants.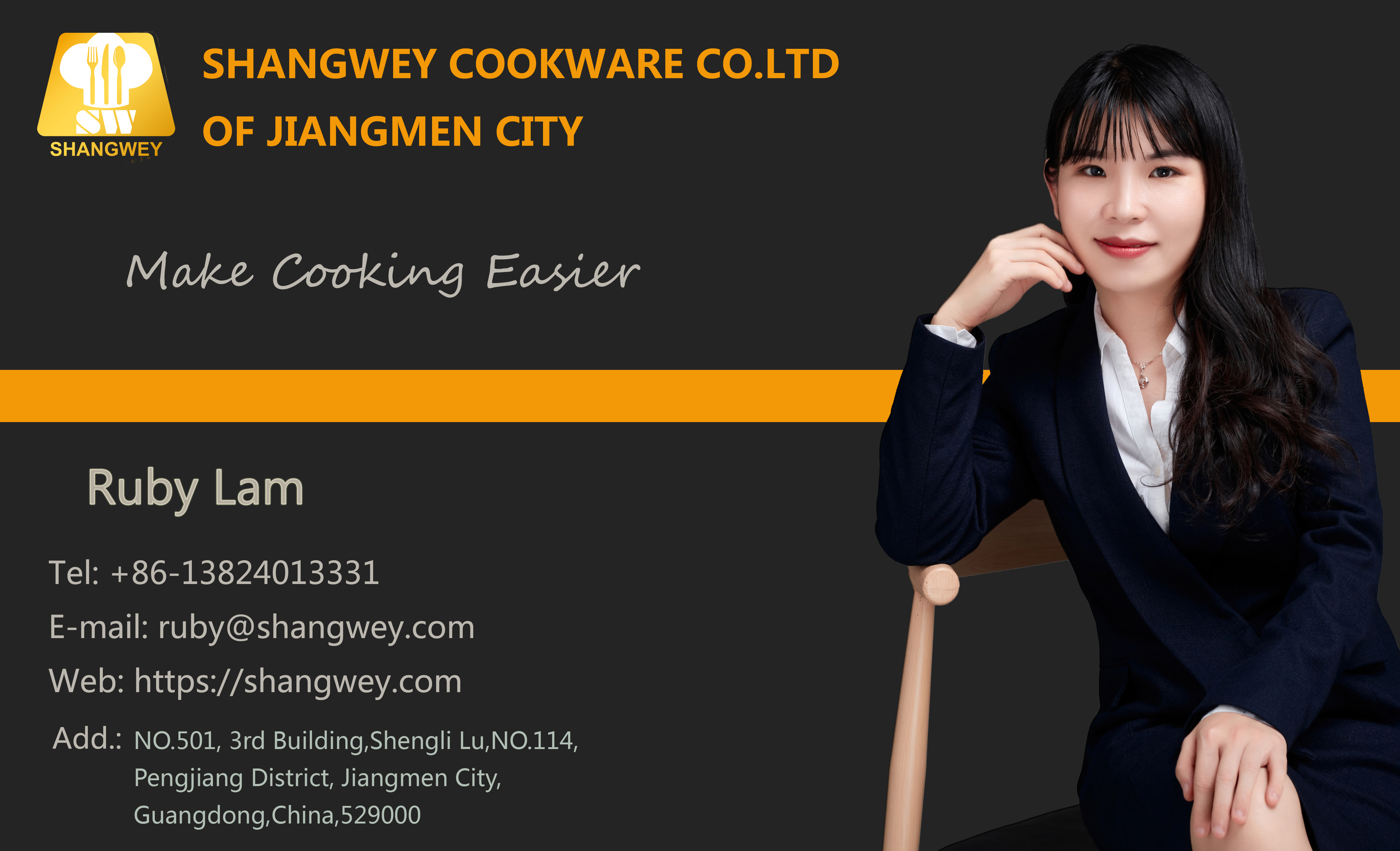 Shangwey Cookware Co.,Ltd of Jiangmen City
Shangwey Cookware CO.LTD of Jiangmen City was established in 2013 and is a professional cookware OEM factory manufacture integrating research and development, quality control and sales of kitchenware products.

The factory covers an area of more than 11,000 square meters, with more than 300 employees and an annual export volume of more than 20 million US dollars.

We develop unique manufacturing technologies to ensure high quality products, putting customer safety and health first. Products can pass SGS, TUV, LFGB, and other testing requirements.

And help different customers to develop competitive kitchenware, provide value-added OEM services for customers, products are exported to Europe and America, Germany, Britain, North America and other regions.

We will not be your only supplier, but we hope to be your business partner.